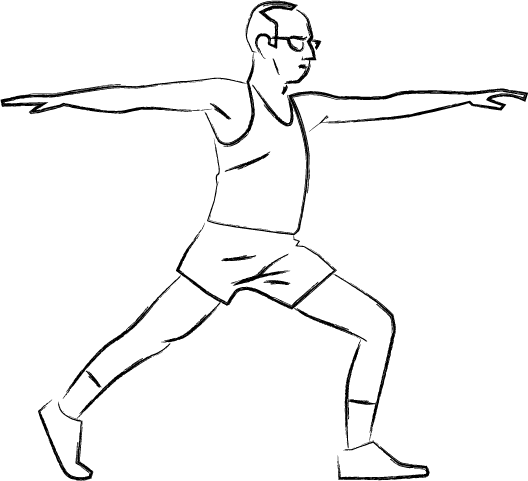 Want an active retirement? With the passing years, sport becomes more difficult and performance decreases gradually. By staying active, you decrease the effect of the time.
With your doctor's approval and under my technical framework and supervision, we will work with appropriate exercises you enjoy. Together we will take care of your active life in total safety.

No matter if you have always been active or want to become, physical activity offers real benefits for your health:
preservation of tonicity and muscular mass
preservation of tendon and joint flexibility
preservation of coordination and reflexes
maintaining balance and spatial awareness (fall prevention)
conservation of bone mass and density
maintenance of vigilance
sleep regulation
fight against depression and anxiety
better confidence in ones abilities
fight against isolation
Physical fitness does not require intense efforts. Choose also additional group activities that are particularly suited to all levels: hiking, walking, cycling and swimming.
People who are bedridden also have the opportunity to train their bodies; it is even more essential. As a nurse, I understand your needs and I am ready to help you in all conditions.